Discussion Starter
•
#1
•
So I had been asked by a member to test fit one of my flares I had gotten from the UK on a 08-10 wrx .
I had bought them for my 11+ bodied 08 to get more space again (greedy)
And I got a quick chance as its winter here to hold one up to my friends 10 wrx and guess what the flares fit better then on my 11+ body .
They are suposed to be mounted with body panel adhesive .
Tomorrow we will clean the car up and shove it in my garage and thaw it out and get proper photos .
But I am thinking we may have a flare that could be used on the 08-10 wrx .
Here is one crappy freezing cold picture of a quick hood against as I thought it was going to be a waste of time but I was wrong .
Here it is the crappy I am frozen does it fit picture .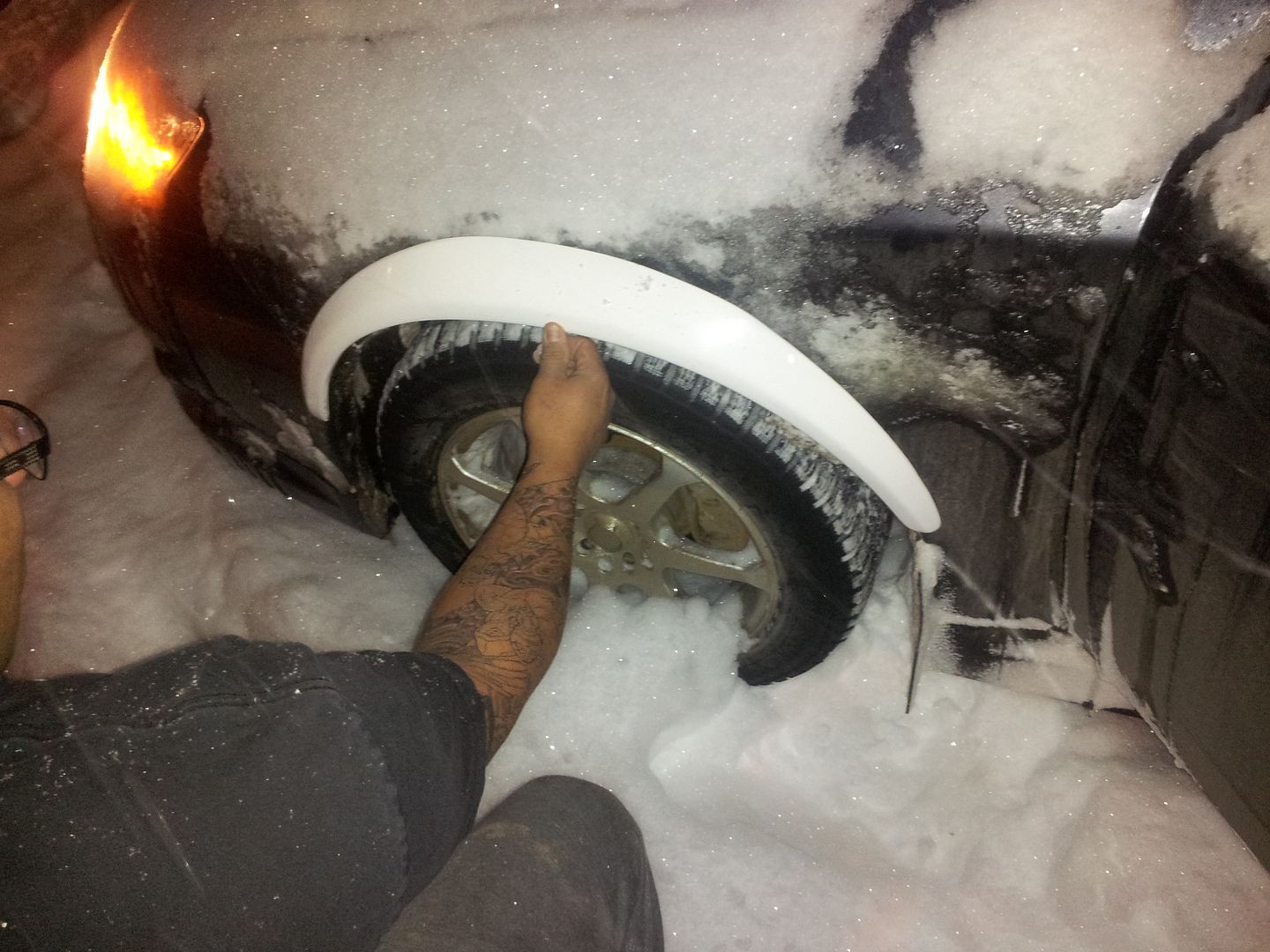 A real test fit and pictures tomorrow .