Discussion Starter
·
#1
·
Hey guys, I'm new to this forum but ive had my car for about 5 months. A couple months ago I got hooked up with Jeremy from Crucial Racing Systems, he needed an 08 to test there new springs. After a couple of days i got my car back and was extremly happy with what i saw: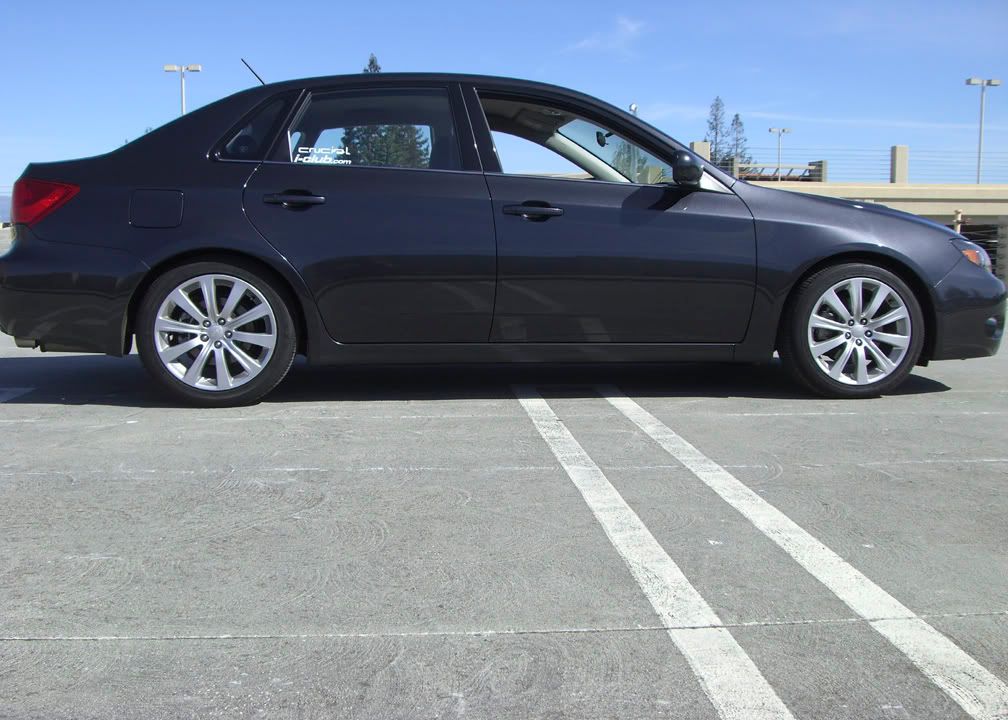 Its a perfect drop IMO, but more importantly it handles extremly better now. From a stand still exceleration the front end no longer lifts way up, nor does the rear sag and drag. While cornering is much improved the adition of a rear sway bar will complement these springs nicely. With out a rear sway bar youll still have a better feel but because of the new suspention set up its still a little bouncy, but just a little. If youve ever really looked under the car at the rear suspention, its loaded with rubber bushings, tons of them, mre than ive ever seen, haha. So when i bushing kit comes out, and your looking to autocross, time atack or what ever id swith these out too, not really recomended for DD people due to it will become very stiff.
this is a crapy before picture, im sure you all know what our cars look like though, haha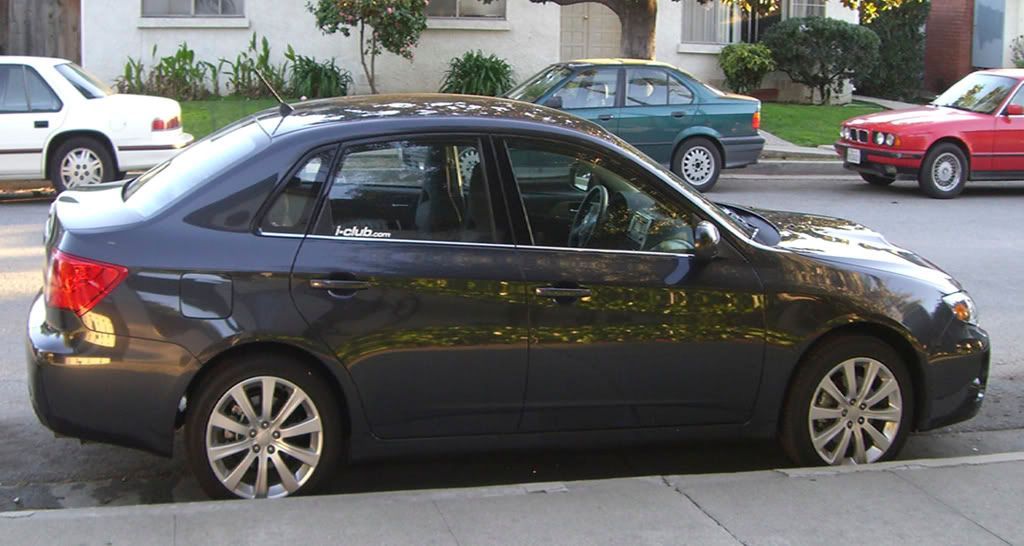 close up of the rear wheel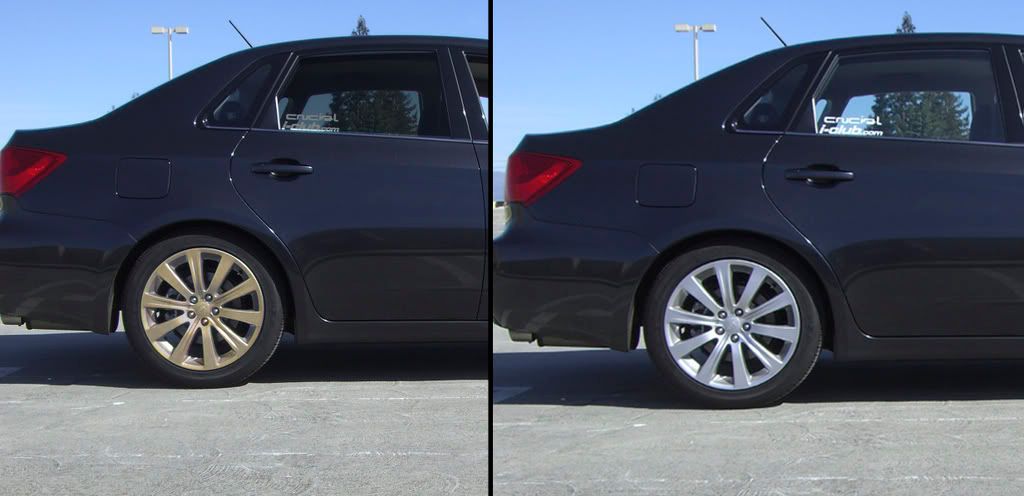 i was messing around with photoshop, reason for the dual image haha
Let me know what you guys think, or if you have any questions, let me know please.
bign408, were in the bay are you? we should meet up some time and compare your swift springs with these, ive heard they are pretty close if not the same in quality and performance.