Discussion Starter
·
#1
·
Edit: Added a switch to flick when I don't need full functions.
I do not advise watching a movie while driving. Let the passenger do all the work! I'm sure there are better ways of doing this, but this is how I did it.
What you need:
22Ga Wire
22Ga Quick Connects
22Ga Ring Terminal
Wire Strippers
Crimper
Switch
There may be easier ways but, this is how I did it.
1) Take the E-Brake Boot off
2)Open the Counsel Thing and unscrew the 2 screws
3)Unscrew the screw that holds the entire piece in.
4)Slightly life up to unlatch the front part from the shifter part. Slide trim backwards. (The white thing on the top part of it holds the thing in hence why you have to slide it backwards) Then just lean it on back seat to keep it out of your way.
5) Unscrew the shifter, take trim off. Undo all inside stuff if you wish. I took mine out when I installed short shifter and never saw the need to put it back in. (No pictures here)
6) Make room so you can work around the E-Brake. (Picture is blurry and to lazy to go unhook everything again)
7) Locate a plastic piece that latches on to the E-Brake. It should have a gray wire with it. You can take this part out and leave it with all your other car stuff as it isn't needed but since I already have a messy enough place I decided to leave it there and crimp a connector on if I ever decide to sell the car I'll just hook it back up to the E-Brake.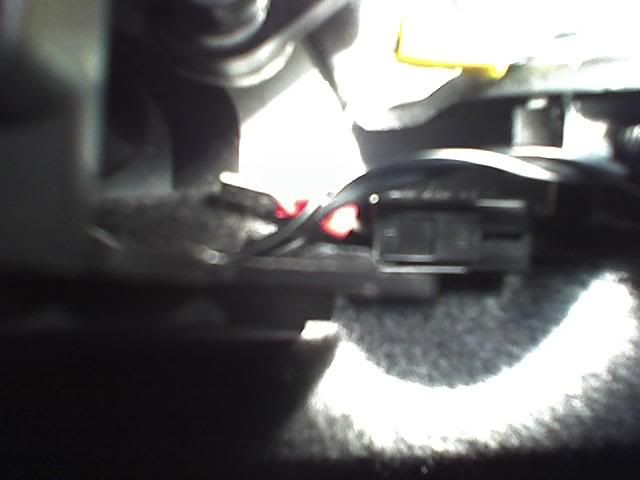 8) Since radio shack didn't have any 22ga ring terminals I just soldered a 22ga wire on to a 10-12ga terminal and crimped that. I put on a connector on the other end. (Picture shows me using a smaller wire, I think in my car it self I have it atleast twice as long.)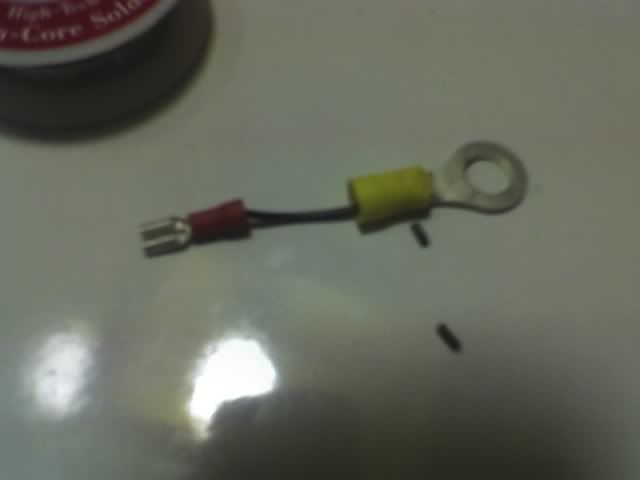 9) Crimp on the other connector to the gray wire.
10) Now I just used the other side of the screw where the black thing was latched on to for the ground, I took that off and put the ring terminal on and put it back all together.
11) Connect the gray to the new grounded wire and viola you now have a full functional navigation system!
http://s59.photobucket.com/albums/g308/snwbdr94/?action=view&current=349d515a.flv"]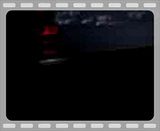 [/URL]
Sorry for the poor video. Driving and taking a video + shifting = not so great video/driving/shifting.
If you wish to have a switch, put it in the middle of the new connections with the 22ga male/female. Since the switch I had was a 12ga relay, I just added new wire with female 22ga on one end and 12 Male on other. (Other end was 22ga male with 12ga male).
There is minimal lag when switching it on/off. Right now I wired it thru the shift boot and its just chilling there until I figure out a new spot for it.
Hopefully this takes care of all those how to bypass the new Nav system!!!