I just want to start off thanking a handful of key members that I talk to regularly, all of them being both supportive and helpful throughout my journey. I don't think I would have made it this far, or become this involved were it not for them. It is also the push of a few of those people for a build thread that this exists.
As with other people, I am starting this build thread, but will do it as a consolidation of my old progress threads that I never updated. So some of the posts will be from the past, but I wanted all my thoughts in one place so please bear with me
. If any of this info helps just a single person in their mod path, then this thread will be worth it to me.
As a few select people know, my motor is on its way out and needs a rebuild. Cylinder 2 is leaking 80% so that is the latest on the car. I expected it to let go, but not so soon....hopefully I can get it built and retuned soon! Planning to get forged pistons, forged rods, ACL main and rod bearings, 11mm STI oil pump, and upgraded oil pickup.
Thanks for looking!
Larry
Mod List (Updated 10/11/2012):
Engine:
-Forman Performance built block w/
- Manley 2618 alloy forged pistons at 0.0025" PTW
- Eagle connecting rods
- ACL main and rod bearings
- Tomei 252 camshafts
- ARP headstuds
- 11mm STI oil pump
- Killer B ultimate oil pick up
- Killer B oil baffle
- Forman Performance custom rotated GTX3076R
- Forman Performance custom 73mm intake
- Forman Performance downpipe with Magnaflow cat
- Forman Performance rotated up pipe
- TiAL 44mm external wastegate (replumb)
- Perrin FMIC w/ Forman Performance custom piping
- Reversed '08 STI manifold
- 10mm phenolic spacers
- Cobb Accessport
- TGV deletes
- Air pump delete
- APS 50/50 BOV
- Prodrive EBCS
- Gruppe-S equal length header
- Invidia Q300 dual exhaust
- Aquamist HFS-3 50/50 water/methanol injection (1mm nozzle)
- Walbro 255LPH fuel pump
- Deatschwerks 1000cc injectors
- NGK 1 step colder spark plugs
- AEM 3.5 bar MAP sensor
- Group N motor mounts
- Yimi Sport A/O separator
- Fumoto oil drain valve
- DEI titanium header wrap
- DEI turbo blanket
- DIY engine/alternator/TB ground
- Koyo radiator
- Zerosports thermostat
- Setrab 19 row Series 6 oil cooler with -10AN lines
- DIY radiator and oil cooler sprayer
- Mocal 200* thermostatic sandwich plate
- Samco hoses with T-bolt clamps
- GT Spec radiator cooling plate
- SPT battery tie down
- SPT oil cap
- Shorai LFX36L3 LiFePo4 battery
- Voltphreaks battery terminals
Transmission & drivetrain:
- ACT street disk/pressure plate
- ACT streetlite flywheel
- Kartboy 5MT short shifter
- Kartboy front/rear shifter bushings
- TiC pivot bushings
- TiC Transmission crossmember bushings
- Group N 5MT mount
- Torque Solutions pitch stop
- Whiteline rear differential mount inserts
- TSK3 snout repair kit
Braking:
- Stoptech ST-40 front BBK 328x28mm
- EBC Yellowstuff front and rear
- Stoptech SS brake lines
- Amsoil Series 600 DOT4
- Grimmspeed master cylinder brace
- Custom brake ducts*
Suspension:
- Whiteline 24mm front swaybar
- Whiteline 22mm rear swaybar
- Whiteline swaybar support brace
- RCE Tarmac 2 (7k/7k)
- GTWorx camber plates
- Cusco H brace
- Cusco front strut tower bar
- GTSpec rear strut tower bar
- Whiteline steering rack bushings
- Whiteline rear subframe inserts
- Whiteline roll center adjuster
- Whiteline front control arm bushing
- Whiteline rear trailing arm bushing
Alignment:
- -3* camber up front/-2* camber in the rear
- 0* toe all around
- Corner balanced with 50/50 cross-weight (3400 w/driver)
Wheels & tires:
- Rota Grid 18x8.5" +44 Hyperblack
- Dunlop Direzza Sport Z1 Star Spec 255/35/18
- McGard lug nuts
- Rota DPT 17x9" +42 GT Orange (track)
- Dunlop Direzza Sport Z1 Star Spec 255/40/17 (track)
- Rolled rear fenders
Body & exterior:
- Cleared headlights
- HID lows and fogs
- Grillcraft lower grill
- KS Tech scoop blockoff plate
- Blacked out stock grill
- N-1 CS style front lip
- N-1 CS style side lip
- N-1 CS style rear lip
- Perrin shorty antenna
- CF rear chrome delete
- Blacked out chrome trim
- Tail light overlays
- Debadged
- CF rear diffuser
- 22%/6% tint front/rear
Interior:
- DIYMA 12" sub
- Carputer head unit
- Intel Dual Core Atom 330 Mini-ITX Mobo
- 2GB DDR2 RAM
- Holux GPS Receiver
- Lilliput 629 LED Backlit (2008 Model) LCD
- 80GB Seagate 5400.3 HD
- DSATX 220W Intelligent PSU
- Hippo Bloat DAC
- Zapco DC650.6
- Rainbow Platinum 7" mids
- Seas Lotus RT27F tweeters
- Deadened doors and trunk
- Defi control unit
- Defi BF boost gauge
- Defi BF oil temperature gauge
- Defi BF water temperature gauge
- AEM UEGO wideband O2
- Gotbeef's steering column gauge bracket
- JDM Legacy armrest with compartment
- Aquamist DDS3 gauge
- WC Lathewerks SS shift knob
- White LED panel lights throughout cabin
I'll start off with one of my favorite pics (which is how the car sits now), then on to one of my favorite mods: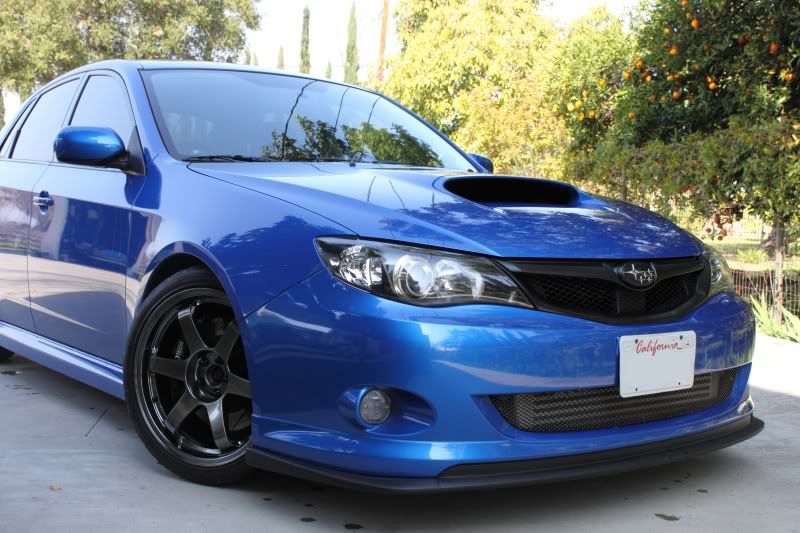 My Carputer build, which I'm sure many of you saw in the I.C.E section of the forums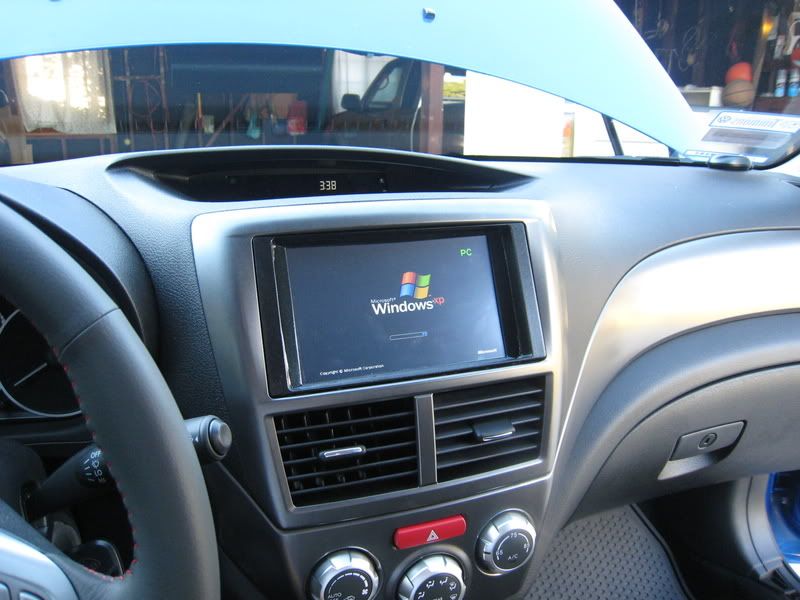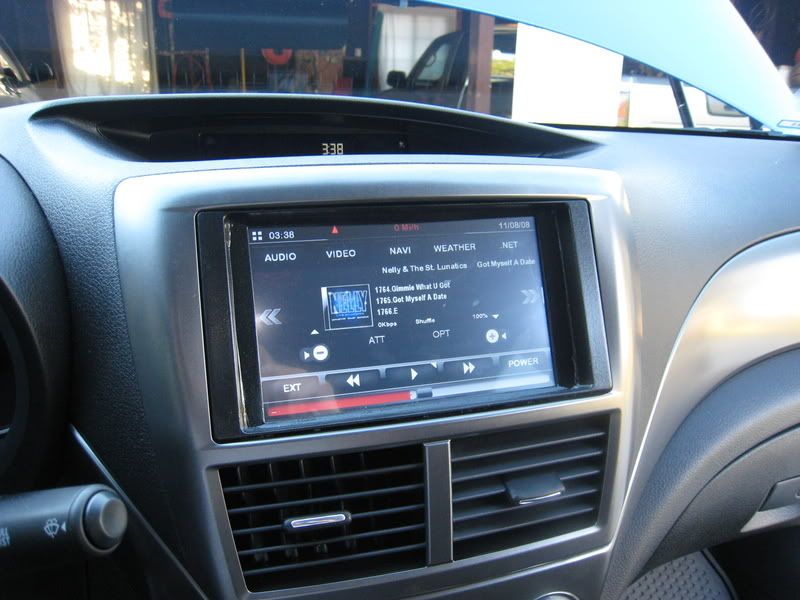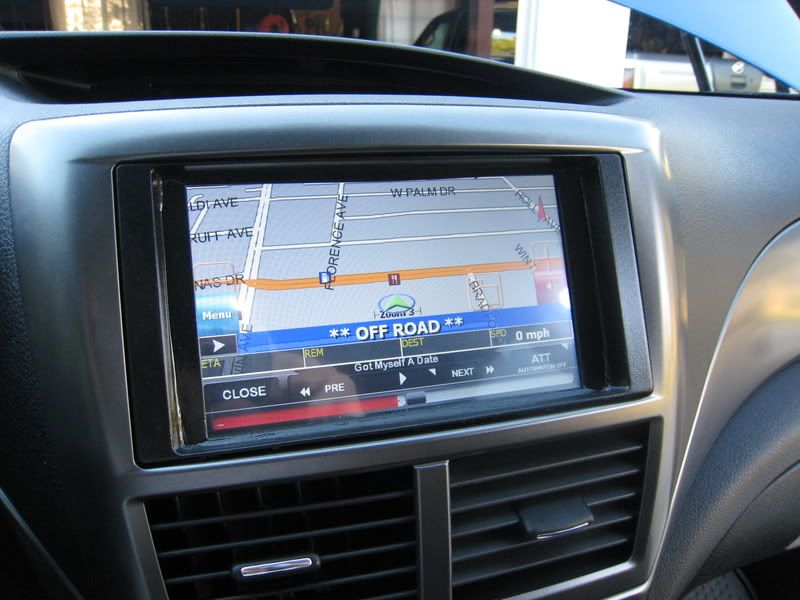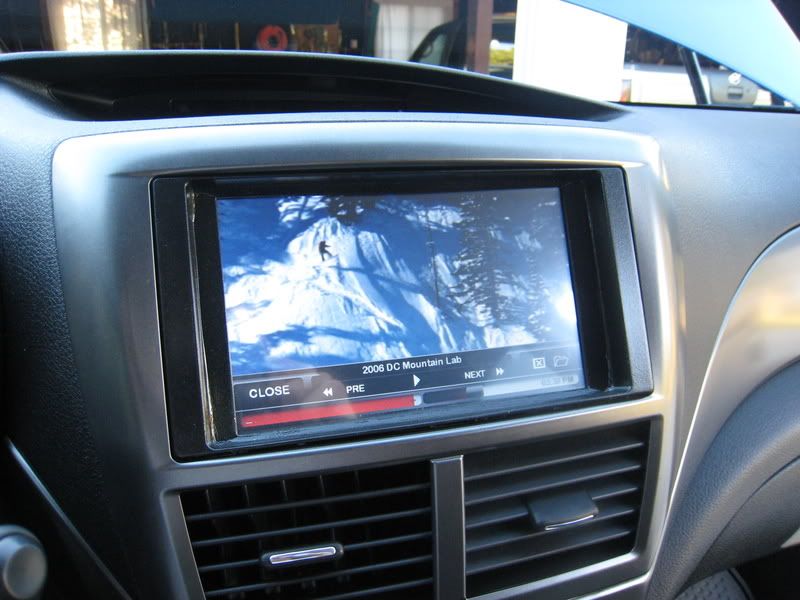 Videos from stock to stage 3:
Stock pull to almost 60
Stage 1 Pull
Stage 2 Pull
Stage 3 Pull
Stage 3 Pull (Retuned)