Discussion Starter
•
#1
•
Hey guys! My name's Russ. I've had my 08 WRX 5 door since about september 2007. I traded in a 2003 Forester on her. A WRX was always my dream car (being a big rally buff), and when i got the chance to drive the 2008 I was amazed. It was ridiculously quick and very tossable. So now I have one.
I heard about 3GWRX through another random message board. I was researching springs. I was excited to find a place where I'll be able to get answers other than "I dunno about the 08, but on my bugeye..." That's fine...but it's cool that we have a community of our own out there.
Here's a few pics of my car. Like I said, I live near ATL, and I'm about to graduate Ga Tech with a degree in Finance.
The only mods I've managed so far are a custom 3" cat back exhaust and a kartboy SS. I'll either be doing springs and swaybars or a downpipe setup in the next couple of months. I landed a sweet summer job.
Ok, on to the pics!
With my fraternity brother's Acura RL. We're amateur photographers of sorts.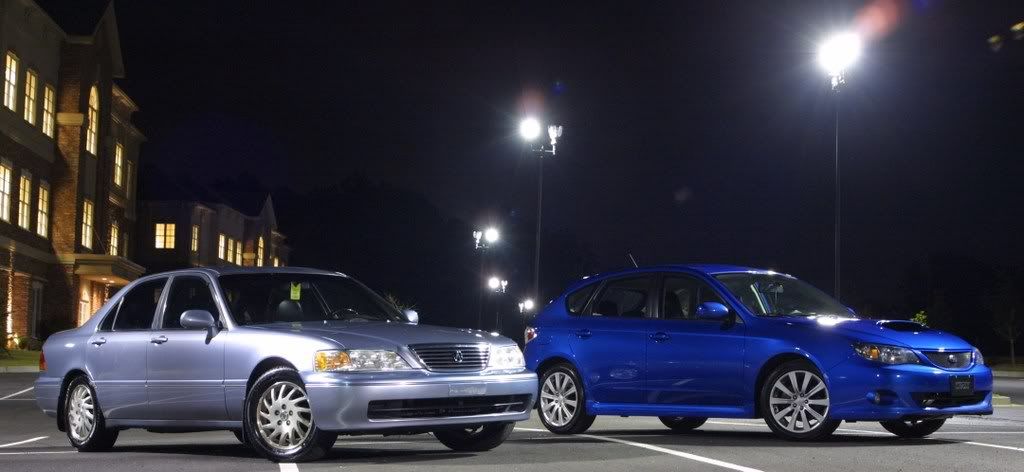 At the Subaru Challenge.
And one of my favorite shots of me and my subie:
Thanks for looking! Excited to be here!