Discussion Starter
•
#1
•
well for starters im pissed, and disappointed. After the wait of almost 2 months I recieve my cold air. What the hell? no friggin directions? what does like 15 pages of paper cost? 35 cents? for $285.00 i expect some sort of paper instructions!
On to some pics.
Heres what came in the box labeled "JSC Speed" If i knew that they were AP i would have never bought this, to many Horror stories from back in my SRT-4 days.
Now on to another WTF on there part. The fins and maf mount are off, there not strait! so my maf will be pointing off to one side alittle. Not sure it will make all that much of a diffrence but we will see once i start the install sunday.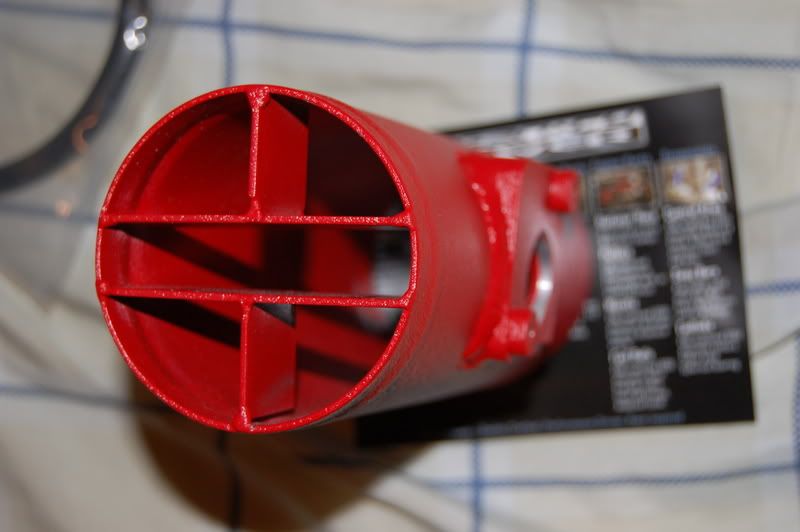 So after remvoing my MAF and testing it, i noticed that it is not strait in the middle.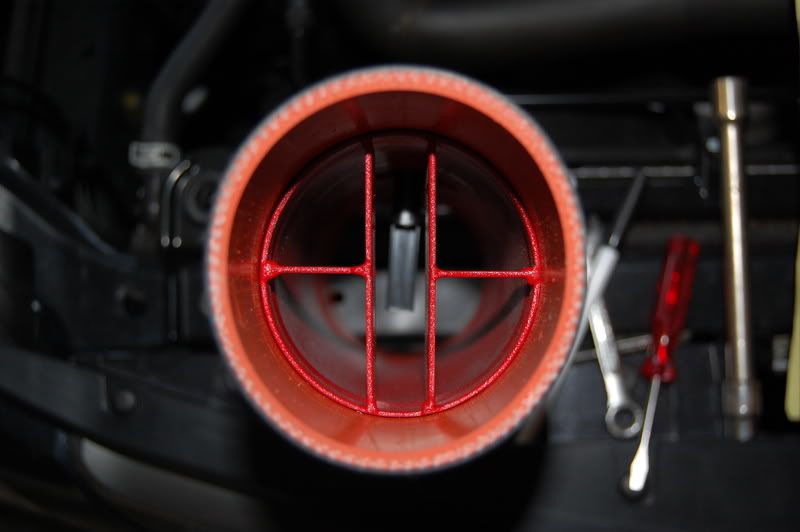 On to the install! whoo!!!!
First your going to need 10mm socket, 10mm wrench, philips screw driver, and a flat head, possibly some pliers.
On a side note after the install the car sounds like a beast. you can hear the turbo spool and the blowoff valve alot better. and nothing beats the sound of air getting sucked into the engine.
Step 1: Pop your hood, gather all the tools listed above, and disconnect your battery.
Step 2: Remove air scoop by removing the two philips head screw things, place off to the side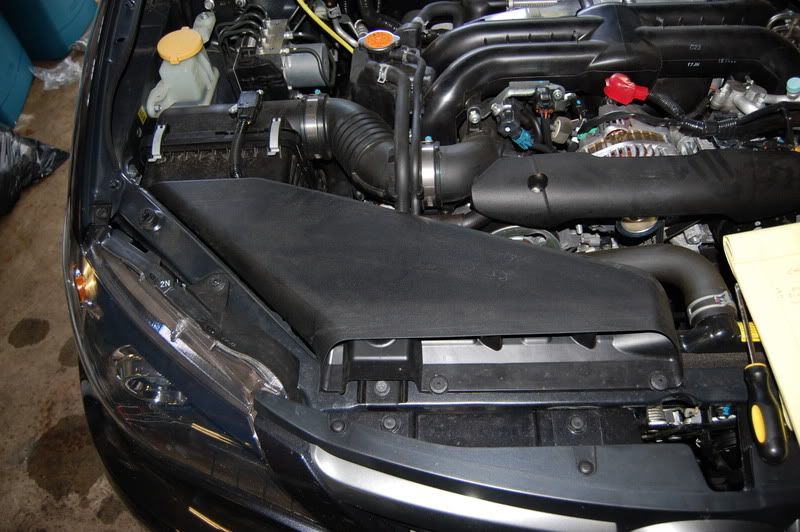 Step 3: Remove MAF sensor by undoing the two philips head screws, Place screws in a safe place we wont reuse these, Plac ethe MAF sensor some where near by.
Step 4: Using a Flat head screw driver loosen the 2 hose clamps from the intake and airbox. Remove the rubber peice between the airbox and the intake. P.S. dont drop your pen inthe the bumper its pretty much impossible to get out.
Step 5: Remove rear side of air box and the air filter. To get the rear off pull lightly twords you and twist clockwise. Place off to the side, we wont need this anymore.
Step 6: Remove the 2 10mm nuts that are holding the rest of the air box in, remove the rest of the air box and place off to the side, we wont need this anymore. For the bottom nut use a 10mm socket with an extension, on the top one use a 10mm wrench.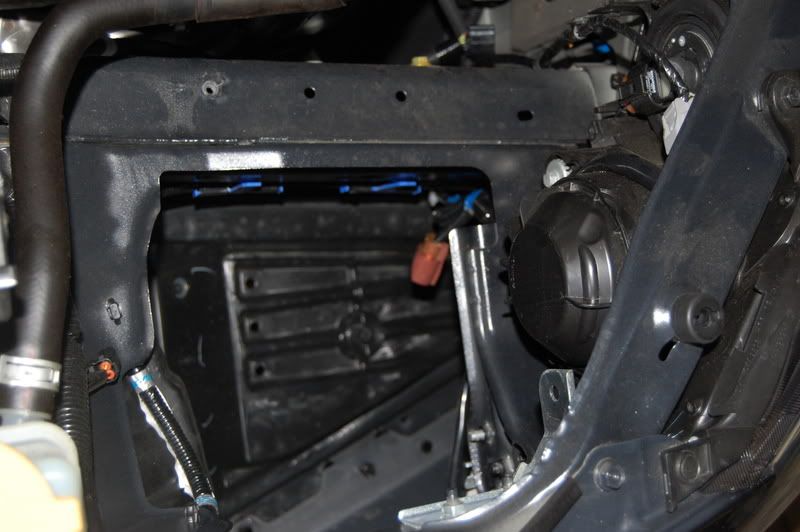 Step 7: Take the cold air metal blocker if yours came with one and place rubber on it.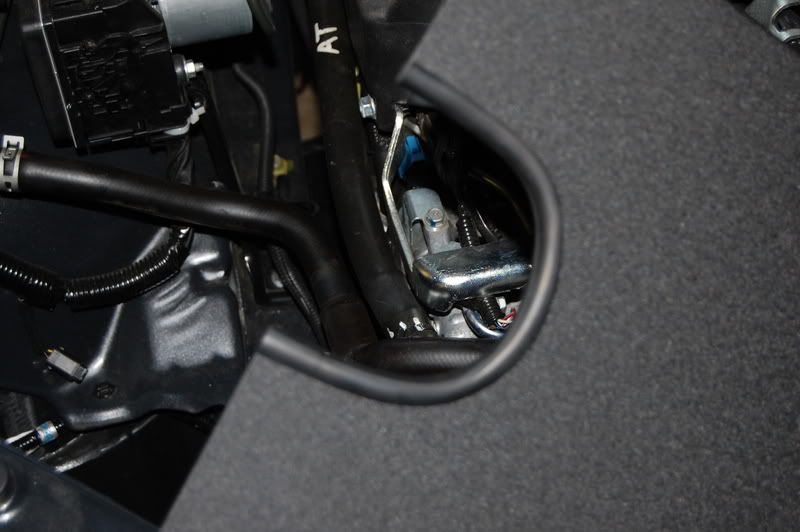 Step 8: Remove nut holding the power steering fluid bottle on. This is a 10mm aswell.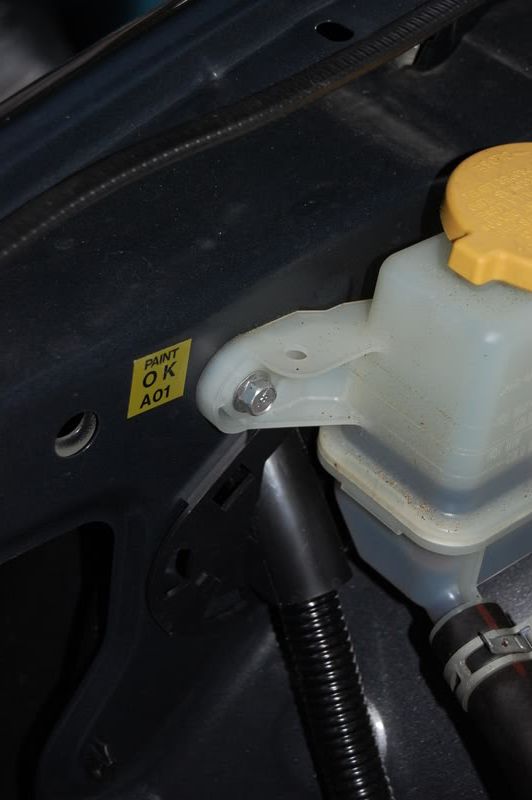 Step 9: Test fit the metal shield.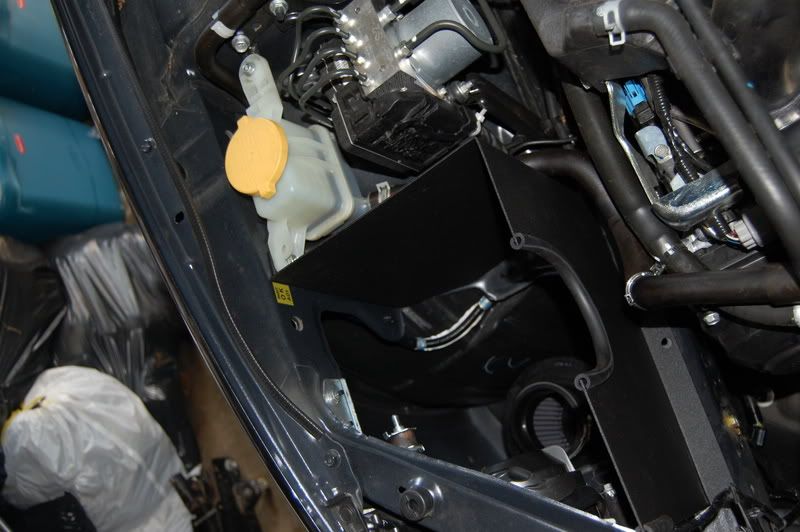 Step 10: Bend shield so it fits right.
Step 11: Insert nut and bolt into there provided spots, tighten the bottom one first, its easier to get the top in after doing the bottom one.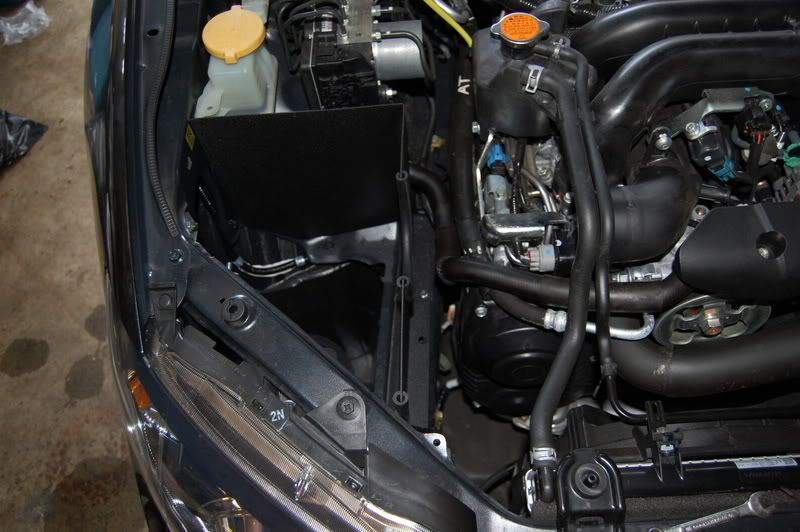 Step 12: I noticed a spot that could become a noise/rubbing issue so i solved it ahead of time by placing some rubber tubing on it. This location is near the headlight.
Step 13: Assemble cold air and put clamps on, dont tighten yet.
Step 14: put filter on other end and tighten up.
Step 15: Install cold air into fender, this part was a PIA and took some time and finagling. Insert the provided nut that came with the cold air to hold it to the fender.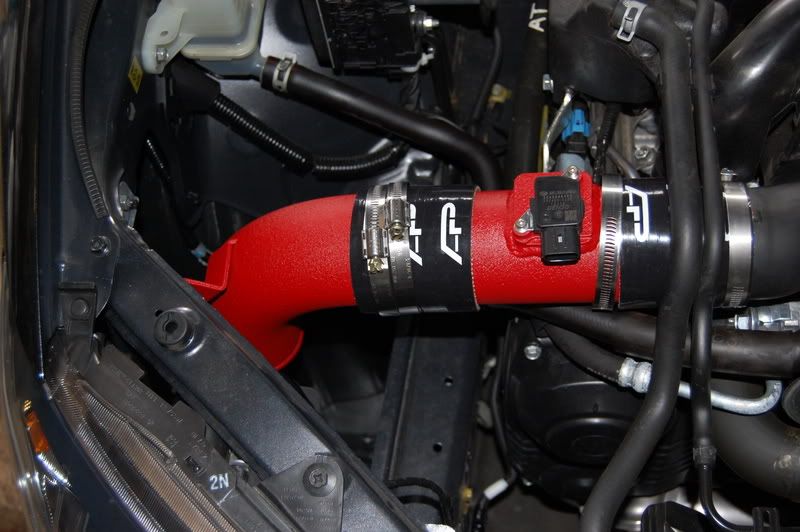 Step 16: Tighten everything up. Dont forget to reconnect your battery like i did.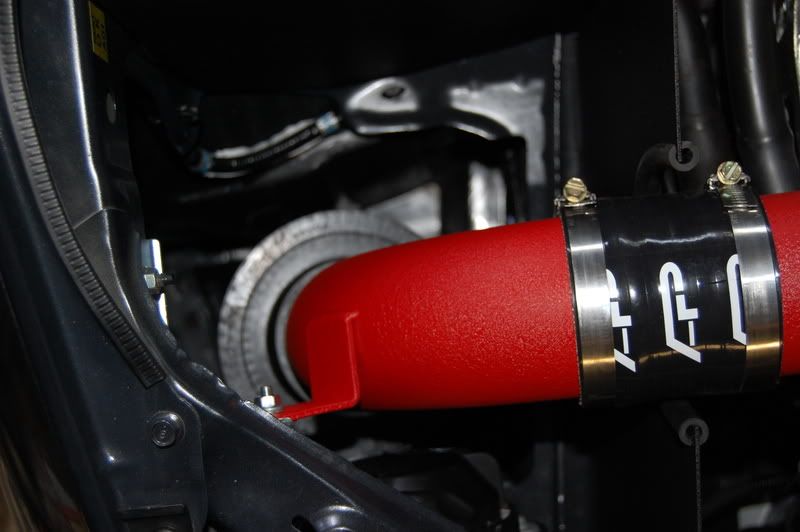 Step 17: Start the car and go for a spin and hear your new high flow beast!