Discussion Starter
·
#1
·
Hey everyone! I came across this site and decided to join. I ordered a 2014 DGM WRX hatchback from Clint Earhart at Heuberger Motors on 09/19 and was given a date of mid December that was moved to 11/12 and VIN assigned. Was assigned a new VIN and new ETA. Of 12/02. Paperwork completed by overnight Fed ex so my wife could sign. Just picked it up Friday 12/06!
It is a DGM base with fog light kit, STS, arm rest, and footwell illumination. Still doesn't seem real just yet after waiting almost 4 months but what a relief to be done. As a bonus my salesman was having a contest and I won a red Perrin radiator shroud and he gave me a 50.00 gift certificate! So I picked up the all weather mats at the dealership and it only cost me 2.50 plus tax.
The dealership was really professional and the owner was really nice. He said they are really mod friendly and could get me a good deal on the Cobb V3. I told him my wife would be ticked if I brought it home so I would probably get it later haha. They expedited putting some tires on for me that I brought, bagged the old tires and I was on my way. Overall it was a good experience other than than the waiting and VIN change. Not the greatest pics but here it is! That's the salesman Clint on the right.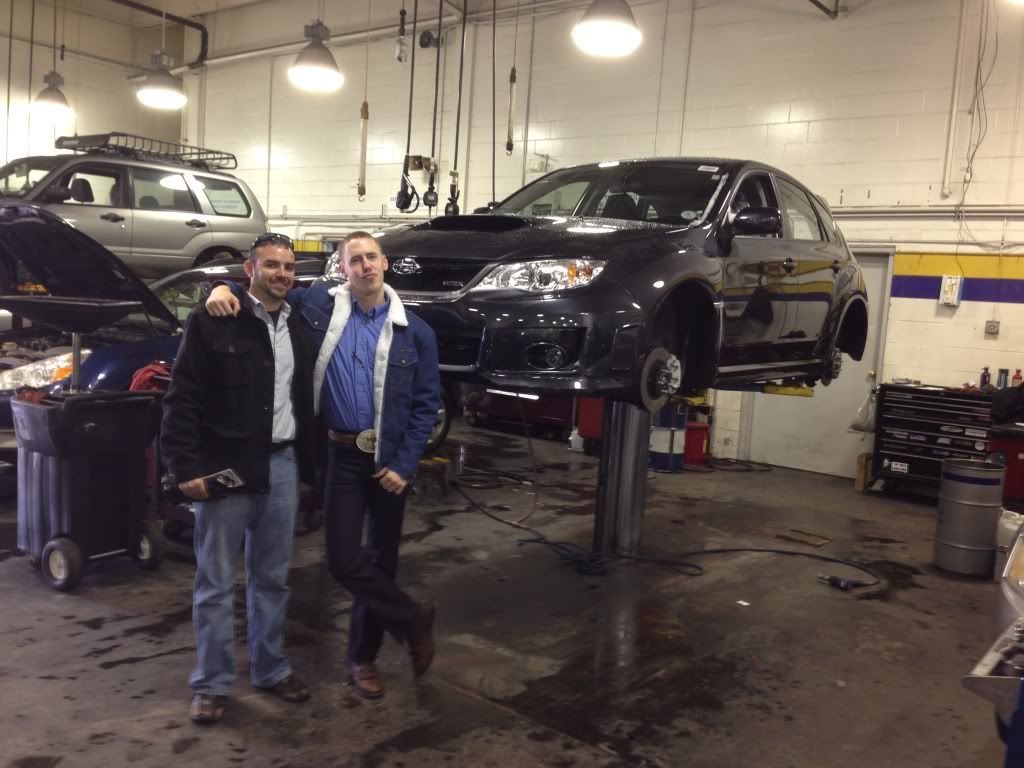 About around -15 with the windchill!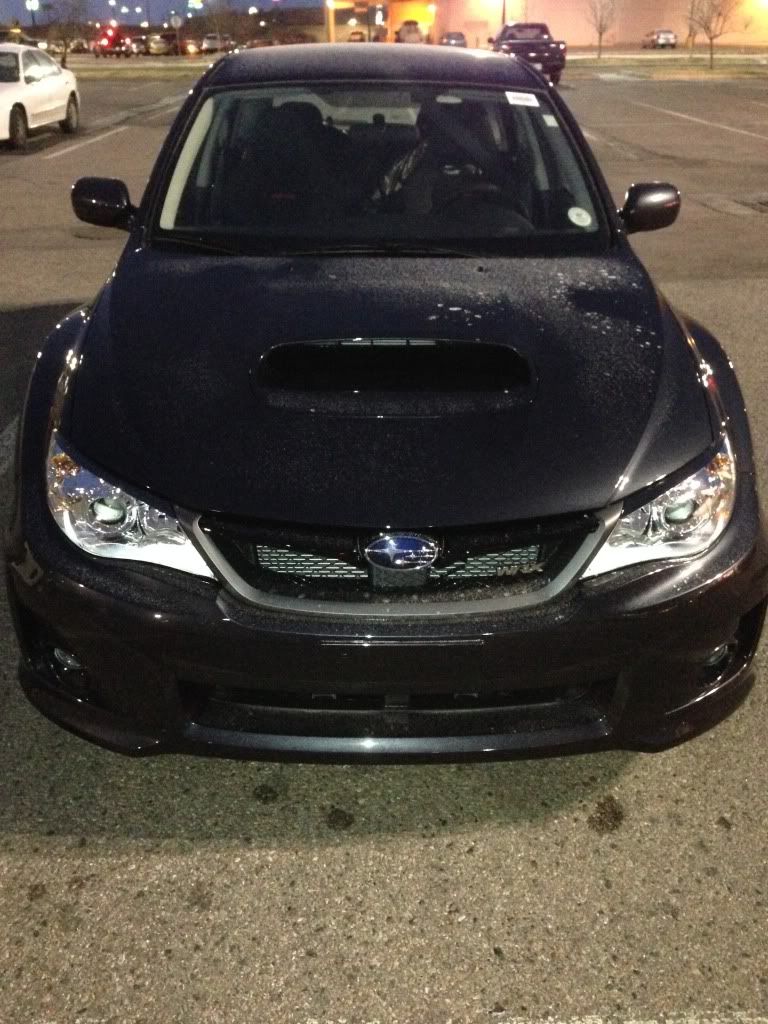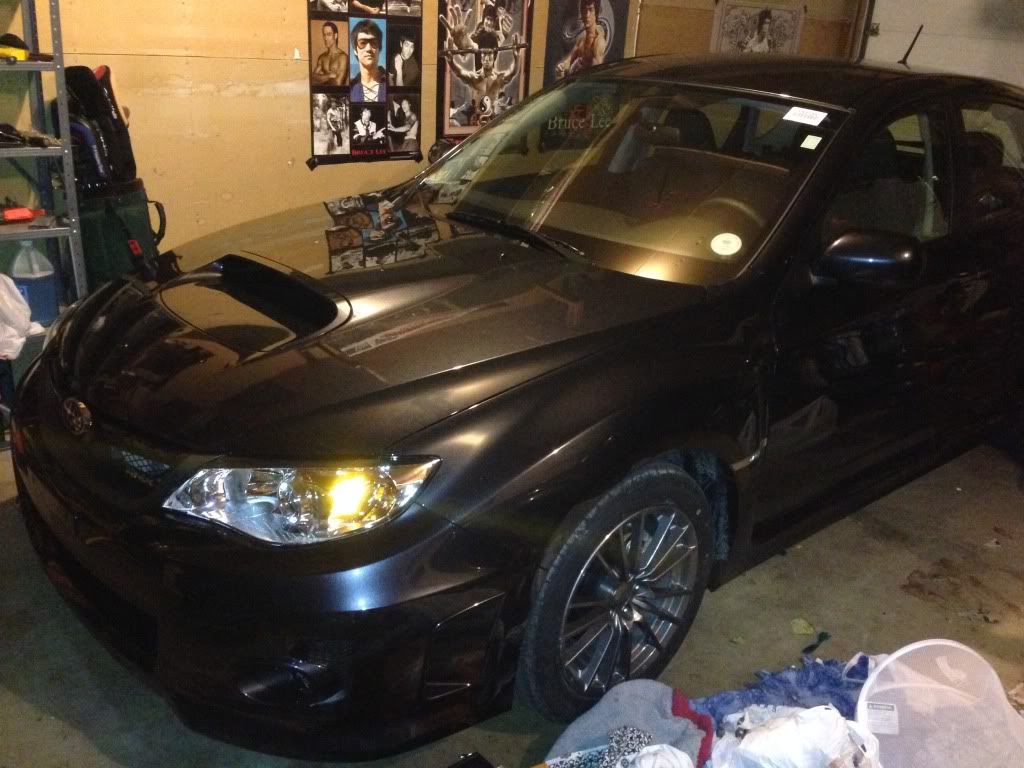 Here is the Perrin Radiator Shroud I put on last night