Discussion Starter
•
#1
•
OK... I pretty much got my ProSport Premium Gauge installed last night... It was sort of a pain in the @ss... The instructions are PISS POOR AT BEST!!!!
Here are the instructions AND JUST THE BOTTOM HALF OF THE PAGE!!!!: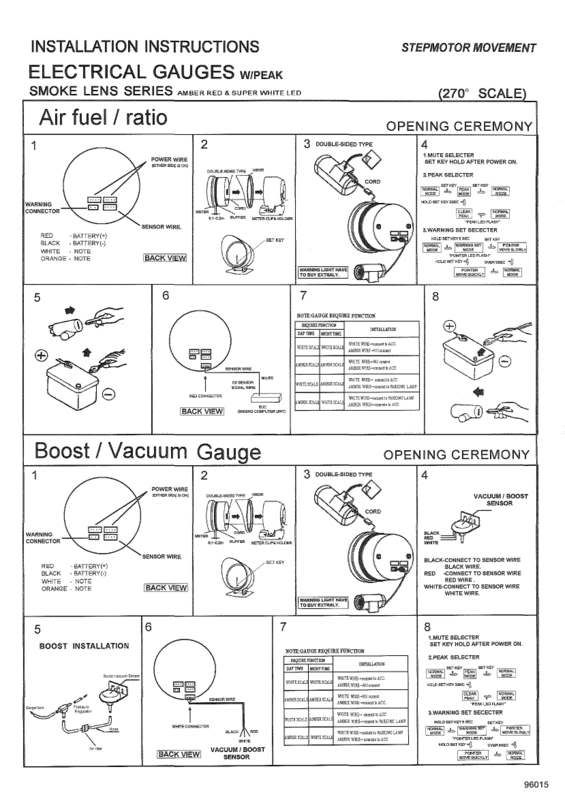 That is it…
Yeah I know I read the instructions :
The gauge is connected and basically working correctly, I found the POSITIVE pressure it is pretty damn close to my AP I am happy about that.
I am running into one problem,
according to the instructions
(Bottom portion of the page # 7) I have it set up to run White during the day and red at night.
I am getting a white display wether the headlights are on or off...
The instructions basically state the White wire goes to the ACC connection or a constant power supply. Either Fuse #13 (ACC) or Fuse #24 (Audio Unit/Clock), both will work. The Amber wire goes to fuse #14 which is the headlights which would make the gauge switch from white durning the day to red at night, makes sense to me.
OH WAIT there is an ORANGE wire. Where does that go?? There is nothing in the instructions to where I am supposed to stick that wire!!!
So I am thinking that the Amber and White, will go to the constant power supply, Orange will go to the headlight connection and black gets grounded.
Does that sound about right to people?