Discussion Starter
•
#1
•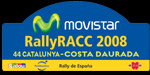 On the first weekend of October the Subaru World Rally Team will travel to Spain with three works entries as the World Rally Championship returns to tarmac. RallyRACC Catalunya Costa Daurada is the penultimate tarmac event of the year and the first half of a back-to-back asphalt double-header on which SWRT will be running a trio of Impreza WRC2008s for the first time.
Rally Catalunya is often said to be the closest the WRC gets to a circuit race, owing to its smooth and flowing asphalt surface. Most of the rally route has been resurfaced over the years making the roads clean and grippy, in contrast to the dirty asphalt of the last sealed surface event in Germany in mid-August.
"There are lots of long, long corners in Spain on very smooth tarmac so grip is good and speeds are generally quite high" said
Paul Howarth, Subaru World Rally Team operations director.
"This means the lateral loads on the cars and tyres are also very high. The rally is all about rhythm, and very early on it will be obvious if anyone hasn't got settled.

"We are in the Tarragona region so we don't go up into the hills where the rally used to be, which means that pretty much all the route is fast to medium-fast. We have a mixture of hard and soft compound Pirelli tyres, which will have to be strategically used to account for the sudden rain showers that can change everything. With our focus on gravel development, we haven't been able to do a pre-event test here so there'll be a bit to learn."
Entries:
The Subaru World Rally Team has entered three Impreza WRC2008s for RallyRACC Catalunya. Petter Solberg and Phil Mills will drive number five, and team-mates Chris Atkinson and St?©phane Pr?©vot number six. Number 15, the third Impreza WRC2008, will be piloted by Frenchmen Brice Tirabassi and his co-driver Fabrice Gordon.
Petter Solberg.
"Spain is a very different rally to Germany with very different roads, a lot cleaner and more flowing, but if you can drive, you can drive, so it's not that big a change. We're always driving flat out anyway, so you don't do much different inside the car. It'll be an important rally though as it'll go a long way to deciding the result in Corsica the week after."
Chris Atkinson
echoed the Norwegian's comments: "Spain is a very different event to Germany, where we were last on tarmac. The roads are wide, smooth and high-grip, and you can carry a lot of corner speed because of this. It's about the highest lateral load we get all season, and whilst it doesn't really affect us because we train for it, you notice it for sure inside the car. Because it's smooth it gets very slippery when it rains as the water doesn't run away, but when you get a series of corners right, it's a great feeling."
Brice Tirabassi.
"I don't have much experience of driving a WRC car, but I know both events quite well so I am looking forward to getting going. I like Spain, so I hope this means I can focus more easily on learning the team and the car. My objective in Spain is to understand the car better and find the limit, and carry all this into Corsica the week after."
SWRT.com/news
Official Site:
www.rallyracc.com/2008/